Article I
Purpose of Big Canoe Property Owners' Association Architectural & Environmental Standards
A. The Purpose of the Architectural Standards is to assist Property Owners in developing and improving their property within the restrictions and controls established by the Amended and Restated General Declaration of Covenants and Restrictions of Big Canoe Property Owners' Association (BCPOA) and Big Canoe Company, dated
March 26, 1988, as amended (hereinafter referred to as Covenants), and to ensure the Architectural and Environmental Control Standards of Big Canoe (hereinafter referred to as Standards) are properly applied. These Standards for design, construction, and maintenance of property are in addition to and supplemental to the Covenants.
Big Canoe is an architecturally and environmentally controlled community. The power for this control is vested in BCPOA Board of Directors (BOD).
The Architectural and Environmental Control Department (AECD), with BOD approval, may establish criteria and enforcement policies that exceed existing County, State, and/or Federal requirements; however, rules laws, ordinances, and regulations of Dawson or Pickens County, the State of Georgia, and the Federal Government have precedence over these Standards.
Property Owners should receive a copy of the Standards (formerly called "Guidelines") when they purchase their property. If not, a copy can be obtained from BCPOA or printed from www.bigcanoepoa.org.
Property Owners should provide their Builders and Contractors and Landscapers with a copy of these Standards.
B. All those who are allowed to work in Big Canoe must meet specific minimum requirements.
Builders and General Contractors must be a currently Georgia Licensed Residential Contractor as defined in OCGA § 43-41-2 (9), possess General Liability and Workers' Compensation Insurance as defined in Appendix A – BUILDER'S INSURANCE REQUIREMENTS.
Sub-Contractors (electrical, plumbing, landscape installers, general, utility and others) must have current General Liability insurance, current Workers' Compensation insurance and appropriate Georgia business license(s) for the county in which they are providing services. It is the responsibility of the Property Owners to ensure contractors have the appropriate credentials and insurance.
Circumstances which result in the loss of privilege to work in Big Canoe, include, but are not limited to, the following:
a. The Builder has no building activity in Big Canoe for a consecutive two year period.
b. The Builder's Compliance Deposit or General Liability Insurance is allowed to lapse.
c. Big Canoe POA has claimed the Surety Deposit to secure the satisfactory completion of a house being constructed.
d. There is a third violation of these Standards.
e. The Builder is declared insolvent.
f. The business entity under which the Builder/Contractor operates is dissolved or restructured.
g. The Builder/Contractor is convicted of a felony crime in any municipal, county, state, or federal court.
h. A home is not substantially completed in accordance with the approved submittal.

C. Environmental concerns are multi-leveled: local, county, state, and federal. Property Owners must know of and abide by the environmental requirements of Big Canoe, county, state, and federal entities. Big Canoe promotes designs which address conservation and incorporate "green" building practices and materials.

D. In the event of an emergency requiring remedial activity (such as fallen trees or roof failure) covered by these Standards, the Property Owners or Builder should contact Big Canoe Public Safety at 706-268-3376 immediately to notify the BCPOA of the nature of the emergency and what action is being undertaken. In instances where there is danger to property or persons, immediate steps should be undertaken to prevent further damage or loss. An after–the-fact submittal appropriate to the circumstances is required to be filed with AECD as soon as
possible.
Article II
Architectural and Environmental Control
Department (AECD)
A. The mission of the AECD is to establish and protect the beauty and character of the community and property values.

B. AECD is the BCPOA representative charged with review of submissions for design, construction, and maintenance. This authority derives from the BCPOA Bylaws and BCPOA Board of Directors.

C. The AECD Manager conveys submission acceptance or rejection as well as ensures compliance during site inspections.

D. Notwithstanding these site inspections, the Property Owner is responsible for compliance of Covenants, Standards, and BCPOA Rules and Regulations.

E. In addition to Standards applying to new construction, they also govern any exterior change or modification to present structures or grounds.
F. AECD is responsible for violation notices and fines in accordance with BCPOA Rules and Regulations and these Standards (ARTICLE V).
Article III
Architectural and Environmental Control Committee (AECC)
A. The AECC is composed of the following:
1. Five (5) Property Owners who are in good standing with BCPOA and who have voice and vote.
a. They serve terms of three years which are staggered, when possible. Members may serve consecutive terms.
b. From these five, one person is chosen as Chair for a 1-year term and one person is chosen as Recording Secretary for a 1-year term, both terms commencing on January 1.
c. Applicants for vacancies on AECC complete Appendix C - AECC Membership Application and forward to AECD Manager who will deliver completed applications to the AECC Chair. This form is the basis for evaluation. The top two names for each vacancy as voted on by the 5 voting members are forwarded to the General Manager final appointment. Three (3) non-voting members have voice, but not vote: the AECD Manager, a Builder representative, and a Waterford Representative. The General Manager or staff members may attend meetings, when pertinent. They have voice, but not vote.
B. AECC hears requests for variances and appeals from Property Owners and Contractor(s) regarding final decisions rendered by AECD. Requests for variance(s) and appeals from these Standards are heard by AECC, and decisions are made by the voting members.
1. Requests for variance or appeals must be received by AECD Manager no later than fourteen (14) days prior to the next scheduled AECC meeting and forwarded to AECC. This requirement may be waived in cases of extenuating circumstances as determined by the AECD Manager with the dispensation noted in the next AECC Minutes.
2. The initial step in the process requires Property Owners or Contractors) to fully complete Appendix D— Request for Variance or Appendix E— Appeals. Additional material, including photographs and other pertinent information to be considered by AECC, must be included with the completed form.
3. A request for variance may be granted if all of the following conditions are met: is unique to the property in question and is not found ordinarily elsewhere in BC; is not created by the action (s) of the applicant (s); does not adversely affect the rights of the neighboring Property Owners or the public health, safety, and general welfare of the
community; does not oppose the intent of the Standards or other BCPOA documents. Variances cannot be granted which do not comply with Covenants, codes, ordinances, rules or regulations of any governing authority.
4. Appeals of a decision/fine made by the AECD regarding the Property Owner/Builder/Contractor action(s) that did not comply with the BCPOA Rules and Regulations can be presented to the AECC for review and potential relief.
5. The Property Owner/Builder/Sub-Contractor may attend the meeting at which the appeal of decision/fine, or request for a variance is scheduled for consideration by the AECC. Appeals to
the AECC are limited to a 20-minute presentation by the party seeking consideration of the appeal or request.
C. AECC also serves as a resource to AECD Manager regarding questions or issues relating to the Standards and reviews and revises, as needed, the Standards which are then forwarded for approval to the General Manager.

D. AECC holds regularly scheduled meetings at 2:00 p.m. on the first Tuesday of each month. Other meetings may be called by AECD Manager or AECC Chair. These meetings are conducted according to Robert's Rules of Order, Newly Revised.
Article IV
Surety and Compliance Deposits, Construction Site Management, & Associated Fines, Penalties, & Sanctions
A. Property Owners or Residential Licensed Contractors (Contractor) must submit a Surety Deposit (SD) set forth in Appendix F – Surety Deposit. This is to insure all construction projects, including painting, driveways, and landscaping, are completed in accordance with the approved plans. Damage to roads or adjacent properties, erosion issues, and all clean up must be completed within one (1) year. The Surety Deposit provides financial support for Article II, Section 1, Paragraph (f) of the Covenants which gives BCPOA the right to do or have done, at the Property Owners expense, any and all of the above-mentioned work which has not been completed in the prescribed one (1) year timeframe.
1.For new homes, the SD will be 10% of the reasonable construction cost minus the cost of the lot or $30,000, whichever is greater. The SD may be cash, certified check, or irrevocable Letter of Credit deposited with BCPOA.
2.For additions requiring a roof, the SD will be $1,000 plus $5.00 a square foot.
3.For additions not requiring a roof, the SD will be $500 plus $5.00 a square foot.
4.Fees will be calculated on the total square footage involved, including
garages, carports, decks, and all floors whether living space or not.
5.The SD will be released by BOD upon timely and satisfactory completion of the construction (See Appendix G – Construction Completion Requirements) as evidenced by final inspection from AECD Manager or another BOD designee and by the Surety Deposit Release Form. Occupancy before this final BCPOA inspection and occupancy approval will result in a fine of $3,000.
6.Under certain conditions, a partial release of the Surety Deposit may be granted with sufficient funds held to cover completion of unfinished work.
B. Prior to the beginning of any exterior site activity or construction, each Active Builder must place on deposit with the BCPOA the sum of $3,000 in cash or in the form of a "Letter of Credit" for the Builder's Compliance Deposit (BCD) as set forth in Appendix H – Builder's Compliance Deposit for the purpose of guaranteeing compliance with these Standards.
1. Fines for violation will be debited from the BCD account if the Builder has not otherwise paid such fines within thirty (30) days after notification of the fine assessment.
2. Any Builder whose BCD account has been debited for a fine cannot begin a subsequent project until the account balance has been restored to $3,000 and there are no outstanding unpaid fines.
3. The BCD, less any damage costs or fines assessed, will be returned to the Builder when the Builder is no longer engaged in active construction activity within Big Canoe and submits a written request to POA to terminate the Builder's CD.
4. BCPOA may deposit these monies into an interest bearing account with the interest being paid to the Association.
D. Each job site must be kept as neat and clean as practicable. All construction materials shall be stacked neatly and kept within the property lines.

E. The following apply to trash and debris management on the construction site.
1. All trash, litter, building debris, and pallets shall be in an on-site dumpster at the end of each workday. The Builder/Contractor must ensure that no trash, litter, or building debris affect neighboring property or roadways.
2. All debris or other material stockpiled for removal must be neatly stacked in the driveway/parkway area. Such debris or material visible from adjacent homes or roadways must be removed by the end of each work week and by the last workday before a designated holiday.
3. Burying or burning of trash and unused building materials is prohibited.
4.There must be at least one portable bear-proof container on site.
5. Dumpsters shall be exchanged when full and are to be exchanged only on the job lot.
F. Every new construction job site shall display a Job Site Sign, protected from the elements, identifying the Builder and Property Owners and displaying County building permits. The 911 address must be posted visibly 24/7. AECD approved lot identification signs and drop boxes are the only authorized signage permitted to be posted at the job site. Trees may not be used for posting.

G. Any construction activity that produces sufficient noise so as to unreasonably disturb neighbors during the hours defined in Big Canoe Rules and Regulations for allowable construction activities is prohibited unless specifically authorized by AECD. This requirement is not intended to prohibit work, but rather to limit noise.
1. Loud talking, above the typical noise level of construction activity is occasionally required to support the activity. This should be the exception and not the rule.
2. Profanities and obscenities that can be heard beyond the property line are never permitted under any circumstances.
H. Should any of the above be violated, AECD reserves the right to assess a fine or have the violation remedied at the expense of the Property Owners/Builder(s). All fines and losses of privileges may be appealed to the General Manager or her/his designee within thirty (30) days of the notice of such fines or losses of privileges.
Article V
Preconstruction Information for New Homes, for Exterior Modifications of Existing Homes, Associated
Fines, & Demolition
A. Plans, specifications, drawings, surveys, and other required information must be submitted to and receive approval from the AECD before any alteration of the property (including clearing, tree removal, grading, and the like) begins. Covenants, Article VIII states: "No Family Dwelling Unit, Public and Commercial Unit, garage, carport, playhouse, fence, wall, swimming pool, or other structure shall be commenced, erected, or maintained upon the Properties, nor shall any exterior addition to any existing structure or change or alteration therein, nor shall any landscaping or site work be done until complete final plans and specifications therefor showing the nature, kind, shape, height,
materials, basic exterior finishes and colors, location and floor plan therefor, and showing front, side and rear elevations thereof, respectfully, in the name of the Builder and/or landscaper have been submitted to and approved by the Company, its agents, successor or
assigns as to harmony of exterior design and general quality with the standards of the Neighborhood Area and Big Canoe generally as to location in relation to surrounding structure and topography…."
1. Residential homes within Big Canoe have unique neighborhood guidelines. The respective neighborhoods are defined by Lot Number in Appendix I – Big Canoe Neighborhoods.
a. Unique neighborhood requirements are stipulated in Appendix J – Neighborhood Guidelines.
b. Specific exterior color limitations are set forth in Appendix K – Big Canoe Approved Exterior Colors.
c. Additional information regarding cluster homes is contained in Appendix L – Cluster Home Neighborhoods.
2. If submittal is approved in writing without limitation, construction may begin.
3. If submittal is not approved, the area(s) noted for correction must be re-submitted for approval before any construction of the property begins.
4. Structural soundness, durability, quality of construction, safety, functionality, as well as conformity to county and state building codes and regulations beyond the Covenants and these Standards are not the responsibility of the BCPOA, its employees, or agents.
5. Fees associated with building a residence in Big Canoe are contained in Appendix M – Fee Schedule.
B. Each submittal is reviewed on a case-by-case basis. Acceptance of one submittal does not create a precedent for other applications. AECD may deny any construction plan if the size, location, and/or aesthetics is/are not compatible with adjacent homes or the neighborhood. In addition, a house or addition should be placed, insofar as is possible, to
respect the privacy and view corridors of neighbors.
C. Three sets of the Architectural Floor Plan with preliminary elevations of front, sides, and rear at a scale of 1⁄4" = 1'0" must be submitted, showing overall house dimensions, all exterior materials, windows, doors, decks, porches, and other structures.
1. The Title Block must note total square footage, Lot #, name of Property Owners, Residential Licensed Builder/Contractor, date of submittal, and scale of drawing.
2. Floor Plan must show all levels with accurate room dimensions and functional names.
3. Elevations of all sides of the house, showing floor-to-floor heights, roof pitches, building height, existing and proposed finished grades and exterior finish materials must be identified.
4. Details of all exterior architectural elements as intended to be built must be indicated.
D. There shall be no disturbance to the lot other than flagging and staking until the Property Owner/Builder receives AECD approval of Site Plan and architectural drawings.
1. Three (3) sets of the Site Plan, developed by a State of Georgia registered architect, civil engineer, or land surveyor, must be submitted to AECD for approval before any alteration of the property begins. AECD Manager may forego this licensure requirement on a case-by-case basis, taking into consideration the scope of the project and the experience and credentials of the individual(s) preparing the drawings for submission. All plans will be reviewed with strict adherence to these Standards.
2. The site plan must include the following:
a. Site Plan at 1" = 20' or 30' scale,
b. Elevations and Design Detail,
c. All property boundaries and required setbacks from those boundaries,
d. All state and county buffers identified,
e. Topographical survey (minimum two foot intervals),
f. House and garage location and orientation which, to the greatest possible extent, parallel contours of the land with minimal site disturbance as well as indicate finished floor elevations,
g. Setback requirements are as follows: Garages and carports (where allowed)- minimum 30' from the edge of the road pavement, houses- minimum 40' from the edge of the road pavement and all lots have a 10' side line buffer which is to remain undisturbed. Sideline buffers do not apply is cluster home areas.
h. Driveways, walkways, and retaining wall locations,
i. Proposed grading and draining,
j. All erosion control measures,
k. Location of all existing structures on adjacent property,
l. Location of all special or irreplaceable natural features,
m. Clearing limits of construction activity, being a maximum of ten feet (10') beyond the footprint of a building, three feet (3') beyond the edge of approved driveway paving, and one foot (1') beyond the edge of walkways,
n. Septic tank and drain fields identified. [Septic tank installations shall be approved by the appropriate county (Dawson or Pickens) prior to the start of construction and shall be inspected by the county health department before back filling of the tank(s) and drain field. All field lines shall be installed between trees to the greatest extent possible. No trees may be removed prior to AECD inspection and
approval of the site. No trees may be removed for a view. Maximum allowable clearing width for installation of chamber systems is eight feet (8').]
E. The Property Owner, Builder and AECD representative should agree upon the finished main floor and garage floor level elevation in relation to a designated street point and elevation. Architectural plan structure elevations must accurately reflect the approved elevation.
1. Lot corners must be accurately staked and property lines flagged. Footprints of structures (including limits of clearing), edges of driveways, parking pads, and walkways must be staked and outlined with ribbon in accordance with the location shown on the site plan.
2. The Builder must insure grading and construction accurately place the residence on the site, barring unforeseen impediments, within 6" of the agreed upon elevation.
3. The Property Owner and Builder are responsible for providing AECD with a foundation footer survey indicating the foundation footers location accurately match the approved Site Plan foundation location. The foundation footer survey should be performed after footers have been dug and corner stakes and string lines are in place. Approval of the foundation footer survey by AECD must be accomplished prior to construction commencement.
F. The Property Owners and Builder shall ensure that all articles relating to plan submittals are given to AECD for review and approval including any variance requests.
G. Enforcement of these Standards issued by the BCPOA BOD will be managed by AECD. When violations occur, the Property Owners/Builder(s) will be notified by AECD. If corrective actions are appropriate, the AECD will provide a maximum of 10 days for
correction. If satisfactory correction is not achieved, the AECD will assess fines as stated in section V.H. Sub-sections 1-4 that follow delineate categories of these Standards.
1. The Property Owners is responsible for informing the AECD if, at any step in the process, his/her plan deviates in any way from the approved plans. In all cases, the Property Owner will be held accountable by the AECD for the actions of the General Contractor regarding construction of the residence.
2. There shall be no occupancy of a residence until an Occupancy Permit has been issued by AECD.
3. All Property Owners must comply with the "Architectural and Environmental Control Standards of Big Canoe".
H. Notice of an appeal of Class A or B violations shall be made in writing to the AECC via the AECD within 10 days of receipt of the written notice of the violation in accordance with Architectural and Environmental Control Standards. Further appeal of Class A or B violations may be made to the BCPOA BOD as set forth in BOD appeal procedures set
forth in the BCPOA Rules and Regulations Section A. Rules and Regulations Pertaining to Property Owners, Tenants and Guests, Fining and Suspension Procedures (A.1.2).
1. Class "A" fines for Violations of G.1, G.2, G.3, or G.4 shall be assessed on a per Builder/Property Owner basis as follows:
a. First violation - $1,500
b. Second violation, or repeat of first violation - $3,000
c. Third violation will result in suspension of building privileges for Active Builders.
d. For purposes of determining second and subsequent violations, a period of twelve (12) consecutive months dating from payment of the last fine assessed under the provisions of this rule will clear the record for any Property Owner/ Builder. Following such twelve-month period, the next violation will be classified as a "first" violation.
e. Continuing violations that are not cured within the 10 days will be assessed a daily fine of $50 per calendar day beginning on the 11th day and continuing until the violation is corrected to the satisfaction of AECD. This daily fine will be in addition to any one time fine assessed. In the event of a continuing violation, each day the violation occurs or occurs again constitutes a separate offense and fines may be imposed on a per diem basis without further notice to the violator.
f. For violations of G.3 (moving in prior to approval of occupancy) Property Owners will be fined $3,000 for the first day of such unapproved occupancy, and $5,000 on the first day of each successive month of such unapproved occupancy.
g. Notification of the fine assessment will be in writing from AECD to the Property Owner/ Builder of record.
2. Class "B" fines for Violation of G.4 shall be in accordance with BCPOA Rules and Regulations Section A. Rules and Regulations Pertaining to Property Owners, Tenants and Guests.
I. Site Preservation and Protection is paramount.
1. Prior to any physical disturbance of a site, special and/or irreplaceable natural features must be identified, marked, and provisions for their protection clearly established.
2. All appropriate and proper erosion control measures must be in place prior to any major disturbance of the forest floor. Silt fences must be installed prior to grading and properly maintained throughout construction until the forest floor has stabilized. Once stabilized, fences must be removed.
3. Damming or altering the course and/or flow of streams is prohibited.
4. All extra dirt must be removed or carefully stockpile that which will be needed for back filling. Excess dirt that cannot be safely handled on the site shall be removed and, if necessary, hauled back when needed. All dirt being stored on the property must be securely covered to prevent erosion problems. Dirt shall not be mounded around trees
or shrubs that are to be saved.
5. Avoid damage to tree trunk or main rooting areas by construction site equipment. Limit construction site equipment access, material storage, chemical or cement rinsing and vehicle parking to non-tree areas. Avoid changes in soil levels over the rooting areas, changing water flow patterns, soil compacting, crushed roots and mechanical damage to tree trunks, major branches and root collars.
6. Once initial grading is complete, all exposed soil shall be covered with straw in accordance with proper Best Management Practices.
7. No tree damage will be permitted prior to construction. Do not nail barriers to trees.
8. Prior to clearing of the site, the clearing limit shall be identified by marking trees with a visible ribbon/tape per the approved site plan. Specimen trees and shrubs shall be wrapped with orange tree save fence to ensure their protection and will be identified on the approved site plan.
9. Clearing limit flagging will be verified during the site location inspection.
10. Clearing limit markings shall be maintained until removal is approved by the AECD.
11. Avoid damage to tree trunk or main root areas by construction equipment.
12. No trees will be initially felled into the area beyond the clearing limits. Any work outside of the designated clearing limit must be approved by AECD.
J. Design Standards for New Single-Family Residences include the following.
1. Residential designs which respect and complement the natural Big Canoe aesthetic, the surroundings and climate of the North Georgia Piedmont and which address resource conservation are the most successful ones.
2. Standards for residential construction and detailing are contained in Appendix N – Residential Design, Construction, and Detailing.
K. Driveways and parking areas must comply with the following.
1. Promptly after grading is completed, the driveway must be graveled with a minimum of six inches (6") of #3 or #4 stone, and cross drains and culverts must be installed. Geotextile matting must be used under gravel on the driveway entries for a distance
of 20 feet extended from roadway toward the house.
2. Driveways and parking pads may only be asphalt, Belgard Cambridge Cobble style pavers in Chattahoochee Blend color, or concrete in the approved formula. The approved formula for black concrete is 50 pounds of colorant per yard of concrete. H&C Black Alkyd concrete sealer may be used in lieu of adding colorant (if the
formula does not achieve the required black color). The Property Owner/Builder is solely responsible to achieve the black color as site conditions and plant mix may affect the pour. Stamped concrete is not allowed.
3. Driveways requiring more than one curb cut are allowed in certain areas but are discouraged due to their impact on the natural environment and drainage patterns.
4. Driveways interrupting drainage must use a minimum of 20 feet of corrugated metal pipe in accordance with the approved Site Plan and documentation from AECD.
5. Driveway grade should not exceed 25%.
6. Maximum driveway width is 12', and the maximum driveway flair at the street is 20'.
7. Driveways, parking areas, and paths should be screened and softened in accordance with the above considerations.
L. At some point in the life of a structure, Property Owners may elect to demolish a residence and rebuild or sell their property. Partial or total residential demolition within Big Canoe shall be accomplished in accordance with the following.
1. A written request for partial or complete demolition shall be submitted to AECD for approval, along with a Commencement Date and a Completion Date.
2. An AECD Permit, and a Pickens or Dawson County Permit are required prior to commencement of work. These permits must be posted on site, clearly visible from the roadway, in a weatherproof receptacle.
3. No trees or natural growth shall be removed unless approved by AECD. A Tree Protection Plan may be required. Protective fencing shall be erected around trees, natural growth, and other locations as directed by AECD. Mesh fencing shall be installed along the perimeter of the demolition area for the duration of the project.
Contractors are to minimize air-borne dust by means of wetting down the area.
All debris shall be disposed of in appropriate receptacles on a daily basis and
removed as required by these Standards.
If a partial demolition is proposed, drawings shall be submitted to clearly show the
area(s) that will be demolished.
In the case of total demolition, all utilities shall be terminated at their entry onto the
Property prior to demolition. Any buried pipes or propane tanks shall be removed.
The Property shall be restored to unimproved condition by means of grading and
ground cover. No bare earth areas may remain. Grading shall not adversely affect
neighboring properties, and proper drainage shall be established/maintained.
All clean-up must be completed within 15 days after the completion of demolition.
Article VI
Exterior Residential Materials, Equipment, Fixtures, and Other Items
A. Utility hookups must be inspected by the appropriate inspectors. Electric power is provided within Big Canoe by Amicalola Electric Membership Corporation (AEMC). A minimum 200 AMP electrical service is required. Water is provided by Utilities, Inc. of Georgia. Utility deposits, fees, and service are the sole responsibility of the Property Owners. The location of utilities is controlled by the respective utility purveyor. All connections from trunk lines to individual structures must be underground at a depth meeting Georgia or local codes or the respective utility standards, whichever is deeper. Exposed plumbing and electrical lines are not allowed. Materials and installation must conform to the applicable Electrical or Plumbing Codes. All excavation for site utility hookups must be restored to the natural condition.
B. The residential licensed contractor is responsible for trenching all service lines from the appropriate pedestal to the home. All such drops shall be installed according to the standards of the utility companies.
The Property Owner/Builder must call AECD for a location inspection to determine where the trench is to be dug. Only two sweep turns are allowed in the conduit.
The ditch must be a minimum of 24" deep and the conduit to be installed must be 21/2" diameter schedule 40 electrical conduit.
The ditch is to be covered with dirt.
After this work is completed, AECD must be contacted for final inspection. If inspection is approved, AECD will call AEMC to schedule a permanent hook-up.
C. HVAC equipment must comply as follows:
Window air conditioning units are not allowed.
Compressor units shall be ground mounted and meet all applicable codes.
Compressor units visible from adjacent properties or exposed to community view shall be screened by approved fencing or planting of a density and height to effectively hide the unit.
D. All Liquid Propane (LP) tanks and installation must follow all regulations established by the National Fire Protection Association.
All above ground tanks shall be screened by approved fencing or planting of a density and height to effectively hide the unit.
Property Owners should provide propane tank location directly to Big Canoe Public Safety (706-268-3376).
E. Foundation walls must be poured concrete with stucco finish painted the approved siding color, concrete block with stucco finish painted the approved siding color, or poured concrete or concrete bock with stone/brick veneer (as specified by that particular neighborhood guidelines with veneer ending at internal corners.)
F. Retaining walls must be concrete or concrete block with stucco finish painted Cabot's Spanish Moss or another color approved by AECD prior to painting; poured concrete; concrete block with stone/brick veneer (as specified by that particular neighborhood guidelines) with veneer ending at internal corners; pressure treated 6 X 6 or 8 X 8 landscape timbers stained or painted Cabot's Spanish Moss; or another color approved by AECD prior to painting, railroad ties, interlocking block in an approved color; welded wire blocks; or natural stone.
G. Exterior siding material must be either cedar shakes or shingles; horizontal or vertical wood; reverse board and batten plywood or equal material; logs or log siding; cement fiber siding (Hardie Plank or equal material).
H. Approved stonework is Tennessee Fieldstone, Arkansas Fieldstone, or River Rock. Some neighborhoods approve artificial stone or other veneers.
Stonework must be approved stone laid with gray or tan to closely match the stone.
Stonework must end at an inside corner.
Stonework may be used as an accent.
I. Roofing materials include the following.
Hand split wood shakes;
Wood shingles;
Asphalt fiberglass architectural shingles in Weathered Wood Color: GAF "Timberline," Georgia-Pacific "Summit," Tamko "Heritage II," IKO "Armourshake Weathered Stone," Celotex "Dimensional IV Shake Shingles," Owens Corning- Driftwood color, Atlas Storm Master Shake, Certainteed "Landmark";
Metal approved for primary roof volumes (Gerard Metal-- Granite Ridge Shingle in Timberwood or Canyon Shake in Country Blend;
Metal approved for secondary roof Copper (anodized); pre-finished metal (bronze anodized or charcoal color).
No 3-tab style roofing is authorized.
J. Exterior color approval is based not only on the color itself, but also on design, location, and visibility. Due to the variation of stain and paint colors on different building materials, samples of all stain and paint must be submitted on 6" by 6" materials to which they will be applied for review/approval.
All siding and trim paint must be either a flat or satin finish.
a. Siding and trim paint color must be used on structural posts, columns, adjoining beams, cornice, and fascia boards.
b. Deck floors must match siding or trim color or left natural wood with or without an approved stain/sealer.
Natural wood porch columns, wood beams, and other wood accents may be stained.
a. Because of mildew and fading problems, clear-coated cedar is not permitted.
b. Laurel pickets may be left natural
Posts, railings, and pickets for all installations, including decks, porches, and retaining walls, must meet applicable state codes and be submitted to and approved by AECD prior to installation. All pickets must be straight and unadorned unless specifically outlined in the individual neighborhood standards.
a. Posts, railings, and pickets that are visible in the same plane must match in design, material, and color.
b. For all installation applications in community view (roadways, trails, lakes, and golf courses), all posts and railings must match the siding or trim color of the house. Pickets may match the siding or trim color of the house or be black or anodized bronze metal. Front entry handrails may be black or anodized bronze metal.
c. For rear or side installations that are not visible from the roadways, trails, lakes, and golf courses, all-metal posts and railings can be used and must match the siding or trim color of the house. Black or anodized bronze metal pickets, stainless steel cables or black mesh panels are also acceptable, and all frame work shall match the siding or trim color.
d. For rear or side installations, glass panels may be used to enhance views, but the installation of the glass panels must take into consideration sunlight reflection viewable to other Property Owners in Big Canoe and be limited in scope or expanse so as to not overwhelm the property. This will be a consideration taken into account by the AECD when presented for approval prior to installation.
Approved colors are listed in Appendix K—Big Canoe Approved Exterior Colors.
K. All exterior lighting must be approved by AECD. All lighting proposals must show suitable restraint and concern for the impact on the Big Canoe flora and fauna environment as well as neighboring properties. Lighting of adjacent or common property is prohibited. Entry, garage, deck, and terrace areas may be illuminated under the following conditions.
Exterior lighting must be fully shielded or directed shielding. "Fully shielded" means outdoor light fixtures shielded or constructed so that light rays emitted by the fixture are projected below the horizontal plane. "Directed shielding" means shielding by design or external application that directs light downward and limits direct line of sight of a fixtures lamp.
Fixtures are lit by bulbs not greater than 525 lumens each as recommended by the Illuminating Engineering Society of North America (IESNA) and the International Dark-Sky Association (IDA).
a. Post lighting fixtures shall be a maximum of 250 lumens each.
b. All outdoor lighting shall be "white light," defined as a color temperature between 2700-3100K (Kelvins).
c. No colored bulbs are allowed, even for seasonal decorations.
Neither Up Lighting nor Moon Lighting is permitted
Classic residential "corner floodlights" are not acceptable except for emergency lighting. Emergency lighting may exceed the lumen maximums provided the lighting extinguishes within 30 minutes of activation or secession of an emergency condition.
Driveway/pathway/entry fixtures shall be only brass, brown, black, or gray powder coated aluminum.
Landscape lighting fixtures may be dark green.
Non-compliant outdoor lighting installed before the effective date of these lighting standards must be brought into compliance with all of the lighting provisions herein within no more than 5 years after the effective date of these exterior lighting standards.
L. Windows and doors having traditional shapes and proportions are permitted.
Acceptable materials for doors and windows are wood, paint-able metal, vinyl clad, and metal clad. All colors must be approved by AECD.
Screens shall be dark bronze anodized or charcoal color.
Window and door trim must be a minimum width of 3 ½".
Stained glass must be approved by AECD.
M. Garages/Carports must be attached to the house or attached via a breezeway, if the structure is more than one story.
Carports are not authorized in all neighborhoods (see Appendix J- Neighborhood Guidelines).
Breezeways may not be more than 20 feet long.
Garage doors exposed to the community view shall remain closed when not in use. Garage doors must be the color of the siding/trim or a natural wood color/stain.
N. For Alternate Energy Devices, detailed plans showing installation, placement, and materials must be submitted to AECD for review and receive written acceptance from AECD prior to such installation. AECD will reject any collector of size, shape, or color that is unacceptably designed or located.
1.These Standards apply to all alternate energy devices including, but not limited to, solar panels and their associated components, solar tubes, solar skylights, wind turbines, or other solar energy devices (collectively referred to as "devices" or "systems" or "equipment") which due to installation and use may become visible from neighboring property or Big Canoe roads.
Solar collectors must be aesthetically integrated into the design when exposed to view or they must be hidden from view. Solar collector panels should be carefully designed to relate to the architectural mass by which they are attached. Panels should be racked at the same pitch as the roof and detailed to be as unobtrusive as possible.
Only commercially or professionally made devices, systems, or equipment is allowed. "Homemade" items will not be permitted due to safety and aesthetics.
The front slope of the roof of the house or garage may not be used.
All roof-mounted equipment (excluding the face of the solar panels), must match the color of the roof material. Panels should not exceed 2.5 inches in thickness, and all plumbing is required to be interior. Exposed surfaces such as any frame or supports for panels, must be painted to match, or the color of the materials used must match the surface on which it is mounted.
All exterior plumbing lines must match the color of adjacent roof material and walls. Aluminum trim should be anodized or otherwise color- treated to blend into the surroundings as much as possible.
O. Satellite dishes may not exceed a diameter of one meter.
All equipment must be flat gray or black and positioned in a location with low visibility from the road.
No more than two dishes are allowed per home site.
Wiring must be painted the same color as adjacent siding or trim, as appropriate.
P. Decorative accessories and trimmings shall be in keeping with the style and color of the house.
Decorative accessories and trimmings are defined to include, but not limited to, the following:
a. Statuary/Sculptures shall be in keeping with the environment and appear natural.
b. Bird/Butterfly houses shall be natural wood or painted with an approved siding color for the community.
c. Bird feeders shall be styled and colored so as to be unobtrusive if visible to the community. Feeders are to be used only during winter months to avoid attracting bears. They must be removed from March 1 to November 30.
d. Bird baths, fountains, and ponds shall be submitted to the AECD prior to installation for acceptance of color, style, size, and location.
e. Planters shall be the approved siding or trim color or gray, brown, terra cotta, black or dark green, or natural wood or stone.
f. Artificial plants are not allowed.
No more than three (3) decorative accessories (in a plane) may be visible from the road.
The maximum allowable height for any decorative accessory is 36".
Holiday Decorations or seasonal decorations shall consist of live natural materials or artificial materials with a natural appearance. Decorative accessories and trimmings (including holiday and seasonal decorations) intended for the enjoyment of the Property Owners shall be positioned so as not to offend the community or the immediate neighbors. All seasonal outdoor decorations are allowed for the applicable holiday period and must be removed within two weeks after the holiday.
Outdoor lighting approved for the winter holiday season is limited to miniature clear white bulbs displayed at the front entry, including front foundation shrubs and adjacent small trees less than six inches in circumference and less than ten feet tall are allowed.
a. Structures, decks or property lines shall not be delineated.
b. Flashing or running lights are not allowed. Icicle-like and other mimetic shaped lights are not allowed.
The only flag allowed to be continuously displayed is the United States flag with a maximum size of 4'x6'.
a. In addition to the United States flag, one military service flag, one seasonal banner, or one college pennant is permissible, with a maximum size of 3'x5'.
b. Free standing flag poles and displays, including but not limited to "feather flags," are prohibited.
All outdoor furniture if visible to the community or adjacent properties shall blend with the natural environment. Outdoor furniture and accessories must be gray, brown, black, dark green, or adjacent door color. This includes umbrellas, cushions, and pillows.
Play Equipment, Toys, and Yard Tools must adhere to the following:
a. Play equipment (swings, trampolines, and the like) must blend with the natural environment. The location, design and colors must be submitted to the AECD for acceptance prior to installation.
b. Small toys (bicycles, tricycles, basketballs, etc.) and yard tools shall be stored so that they are not visible to the street or adjacent neighbors.
The location, style, and fencing material shall be submitted to AECD for acceptance prior to installation.
a. The delineation of side and/or rear property lines is not permitted. No fences or barriers are permitted across a driveway.
b. The maximum square footage allowed for enclosed areas using rail fencing is 800 square feet. Maximum height is 4 feet.
c. All fencing shall be designed to blend into the natural environment. Stacked or post and rail fencing using natural split rails are preferred. All designs require AECD written acceptance.
d. Information about deer deterrents and fencing standards can be found in Appendix O – Fencing and Deer Deterrent.
Outside clotheslines are not permitted.
Water/Rain Barrels must blend into the environment and be gray, brown, black, or dark green.
Outdoor trash containers must meet the minimum construction described in Appendix P – Residential Exterior Trash Can Enclosures. The location, color, and design of the outdoor structure shall be submitted for acceptance by AECD.
Tarps and covers intended for firewood storage and other uses, including vehicle, grill, and hot tub covers, shall be either dark green, brown, black, dark gray, or clear. This is not applicable to tarps used for large home repairs such as covering roof damage.
Outdoor Fire Devices (other than cooking grills) are not permitted in Big Canoe. This includes devices/appliances such as fire pits, chimenaes, fire rings, and all other devices/appliances whether they are fueled by wood, charcoal, or bio ethanol.
a. There are two exceptions: a device/appliance fueled by propane designed to be used on the deck or patio; and an outdoor fireplace approved by AECD, constructed of brick/masonry materials or UL approved with a chimney cap and spark arrestor and full protective wire mesh screening to effectively eliminate the possibility of live sparks/ashes/cinders/embers from escaping the permanent outdoor fireplace internal structure,
b. Permanent outdoor fireplaces may not be used whenever a burn ban is placed in effect by the State or County governments, or Big Canoe Public Safety.
Gutters/downspouts should be comparable to the structure background color. Chain style downspouts are authorized. It is the responsibility of the Property Owner to maintain the gutters and downspouts on the structure including, but not limited to painting, repair, and replacement.
Article VII
Tree Preservation, Protection, and Cutting Provisions
AECD is charged with the responsibility for administering, and enforcing these tree and shrub provisions. Property Owner is responsible for the location of all property lines prior to the pruning, removal, or destruction of trees or shrubs.

No trees measuring six (6) or more inches in diameter (nineteen inches circumference) at a point two (2) feet above ground level, any flowering trees or shrubs, or any evergreens may be removed from a developed lot without the written approval of the AECD, unless located within ten feet of a building, within ten feet of the approved site for such building, within three (3) feet from edge of approved driveway or one (1) foot from edge of walkways, or septic fields. To prevent the possibility of incurring a fine, call AECD office for clarification.

"Flowering trees" referenced above are defined as Mountain Laurel, Dogwoods, Native Rhododendron, or Native Azaleas. "Evergreens" referenced above are defined as those listed in the Approved Plant List published on the BCPOA web site (www.bigcanoepoa.org, POA>Governing Documents>Architectural and Environmental Control Standards).

Prior to cutting any tree or shrub  except as permitted by the General Declaration of the Covenants and Restrictions, Property Owner/Builder must request and receive permission in writing from AECD.

"Tree Thinning" is defined as the removal of certain trees from a stand to regulate the number, quality, and distribution of the remaining trees. Where native trees have been removed by storms, insect damage, or other issues, thinning of pines, sweet gum, and poplar trees may be accomplished, but must receive prior approval. Thinning is allowed, with prior AECD written approval on developed lots as follows in Fig. 1.
Fig. 1
Vista Pruning, or the removal or pruning of trees and shrubs for view, has specific procedures and policies which are contained in Appendix Q – Vista Pruning.
Any violation of VII. A. and B. will result in a penalty.
Unauthorized removal or destruction of any trees as described in VII. A. including those planted by the Property Owners will result in a fine of $1,000 per tree or shrub.
Unauthorized pruning, removal, or destruction of any trees or shrubs as described in VII A. on property NOT owned by the violator, including on POA green space or on vacant lots will result in a fine of $3,000 per tree or shrub.
Unauthorized pruning of trees or shrubs including those planted by the Property Owners, on property owned by the violator to enhance the view will result in a fine of $500 per tree or shrub.

The following minimum maintenance standards shall be met within 120 from notice to the Property Owner by the POA Representative:
1. For all lots, a corridor 75 feet wide on both sides of any road, as measured by line of sight from the edge of pavement, shall be addressed as follows: All visible root balls must be remediated by one or more of the following methods: forced back as much as possible into its original location which is the preferred method; disguised by an AECD approved landscape plan; moved outside the 75 feet corridor; or moved to an off- site location.
All visible fallen trees must have trunks touching the ground, including cutting them into sections if necessary to achieve complete ground contact, and cutting the remaining trunk as close to the ground as possible or moved outside the 75 feet corridor or moved to an off- site location. Branches from fallen trees or downed canopies must be cut and laid on the ground or moved outside the 75 feet corridor.

All visible leaning trees must be cut down and remediated to meet the standards of fallen trees.
2. Dead and broken trees (snags) may remain in place as long as they pose no real threat, as determined by the POA, to property, POA right of way, driveways, other healthy trees, people, or pets.
3. The POA shall be responsible for the clean-up of the golf maintenance easement area 30 feet from the property line. Property Owners shall be responsible for the clean-up, as described above, up to the nearest structure but not to exceed 45 feet from the golf maintenance easement area for a total of 75 feet from the property line.
4. The POA will be responsible for the tree clean-up of all rights of way within the defined corridor.
5. By written resolution, the POA Board of Directors may prescribe additional clean-up requirements following devastating events, including, wildfires, tornadoes, hurricanes, or ice storms.
Article VIII
Landscape Provisions
Initial landscape plans for new homes must be submitted to AECD for approval before any landscaping begins. This plan is to include softscape (plants and trees), hardscape (rock, stone, concrete, gravel, vertical features, and the like), and name of landscaping firm responsible for installation. Additions to existing landscapes must be approved by AECD prior to installation if hardscape is to be added or if the planting comprises more than 25% of existing un-landscaped grounds.
The Big Canoe Approved Plant List emphasizes plant species that are native to the Piedmont Region of Georgia in which Big Canoe is located. Other plants are included to compensate for climate and wildlife variables.
All native invasives and non-native invasives are prohibited (Georgia Exotic Pest Plant Council List of on-native Invasive Plants in Georgia at www.gaeppe.org/list. Invasive lists for adjacent states are also important to note.
Property Owners are encouraged to remove previously approved plants that are now considered invasive, particularly nandina, elaeagnus, and leatherleaf mahonia.
Kudzu sightings should be reported to the POA fixit@bigcanoepoa.org.
With regard to Supporting Plants (vines, annuals, perennials, herbs, grasses, and groundcovers), Georgia Piedmont native plants are appropriate [see www.extension.uga.edu/publications for University of Georgia Extension List of Native Plants of North Georgia Bulletin 987 (Trees, Shrubs, Woody Vines); Bulletin 987-2 (Ferns); Bulletin 987-3 (Wildflowers); Bulletin 987-4 (Grasses)].
Landscape plans that were installed before May 1, 2019, are exempted.
Landscape plans that are approved after May 1, 2019, must adhere to the BCPOA Approved Plant List. Recognizing that native plants may not always be readily available, Property Owners may purchase cultivars as long as such are aesthetic to the Piedmont.
Plants may not be pruned into shapes unnatural to the plant species.
The Big Canoe Approved Plant List is published on the BCPOA web site (www.bigcanoepoa.org, POA>Governing Documents>Architectural and Environmental Control Standards).
Mulch color shall blend with the surrounding natural environment.
Article IX
Residential Property Maintenance
Each Property Owner shall keep and maintain all portions of the lot and the exterior of all structures located on the lot in a neat, attractive and safe condition consistent with these Standards, and Rules or Regulations and Covenants and Restrictions. This maintenance is critical to maintaining property values.
The following apply to Improved Lots or Buildings:

All developed properties are to be maintained free from deterioration, damage, or rot.

The exterior surfaces of homes are to be properly maintained and repaired/replaced/repainted as necessary with approved colors.

Mildewed/faded/rusted exterior surfaces are to be cleaned and repainted/re-stained as necessary.

Roofs and gutters are to be kept clean of debris.

Any maintenance that involves an exterior change, including repainting, shall require prior approval of the AECD.

All property is to be kept cleaned of debris. The accumulation of trash and debris on any lot is prohibited.
Maintenance for culverts located under the driveway is the responsibility of each Owner. These culverts shall remain clear of debris so that water may flow freely.
Multi-Family Residences must meet the requisites listed in IX. A.1.

In addition, each Neighborhood Association may have individual design guidelines for exterior repair and improvements, which are modified from time to time. Modifications must be approved by the Association's Board and then by the AECC. See individual neighborhood by-laws for specific details and neighborhood unique guidelines.

All exterior alterations, including repairs and replacements, shall be approved by the neighborhood Association Board prior to undergoing the required AECD review.

Properties are inspected frequently for compliance with these Standards.
1. The BCPOA staff may enter properties for purposes of such inspections. During some AECD inspections, properties may be photographed for possible non-compliance with these Standards.
2. AECD will provide written notification of a violation to the Property Owners via US Mail.
3. AECD has the authority to impose monetary or other sanctions for violations of these Standards.
4. Unless the POA BOD or its designee determines that an emergency exists, the Property Owners shall have 45 days to complete the maintenance or repair. If the POA BOD or designee determines the completion of the maintenance or repair is not possible within such time period, Property Owners shall commence replacement or repair within 45 days.
5. If the POA BOD or its designee determines that an emergency exists or that Property Owner has not complied with the demand given by BCPOA, as herein provided, BCPOA may provide such maintenance, repair or replacement at the Property Owner's sole cost and expense, and such costs shall be an assessment and lien against the Property Owner and the lot.
All Common Areas are maintained by the BCPOA/Developer.
QUESTIONS?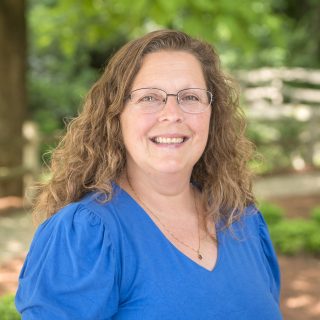 Treena Parish
Architectural & Environmental
Control Manager
(706) 268-3394
tparish@bigcanoepoa.org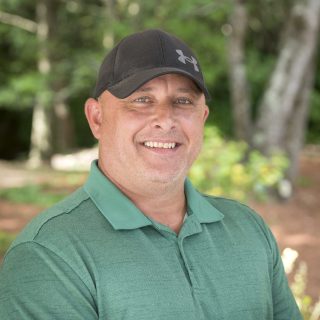 Ron Davis
Architectural & Environmental
Control Assistant Manager
(706) 268-3394
rdavis@bigcanoepoa.org